Helping You Through Life's Changes

"My Grandma, Ella Bostwick, was one of the first women in California dedicated to funeral service, and began caring for Santa Cruz families in 1918." ~ Randy Krassow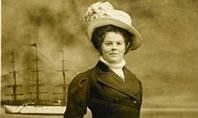 ​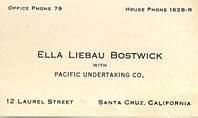 Randy & Janet Krassow are very proud of this deep connection to the funeral profession. Together, they lead the highly-experienced staff and grounds crews, always returning to the foundation of compassionate service laid down by Ella Bostwick almost a century ago.
"Today we continue her spirit of compassionate care and real concern for the families we are privileged to serve. Years have gone by and times may have changed, but our family and the staff of Santa Cruz Memorial remain committed to serving our community with respect, sensitivity and compassion. For us, that commitment will never change nor be compromised. It is our heritage."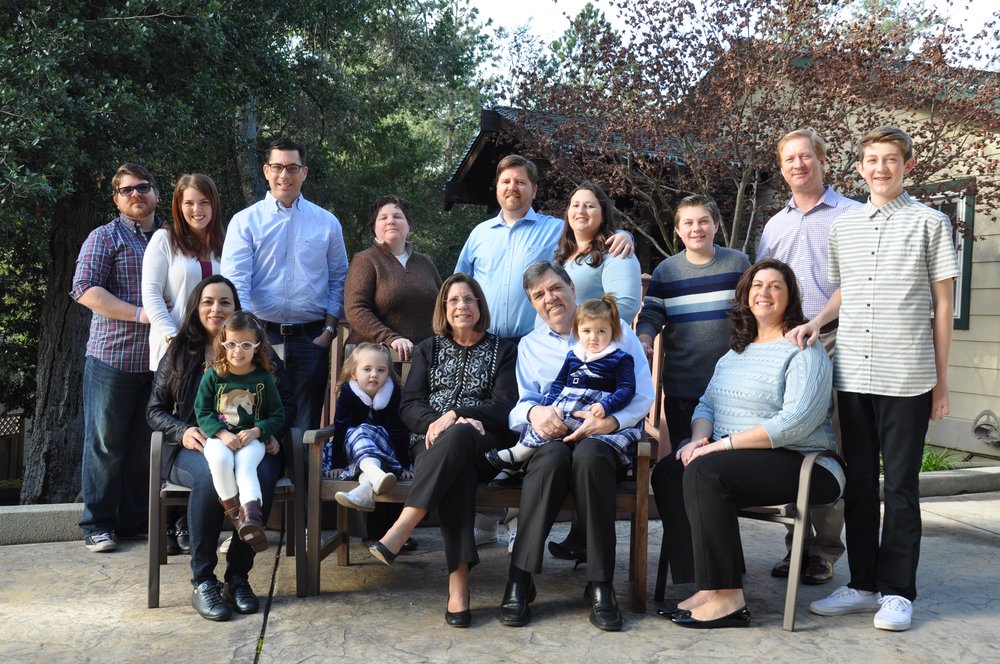 Our Foundation of Service: the I.O.O.F. Connection
Santa Cruz Memorial Park has served the community since 1862. It was then that the Santa Cruz Independent Order of Odd Fellows (I.O.O.F.) Lodge purchased a wonderful plot of land that borders the San Lorenzo River, to carry on the tradition of providing dignified funeral ceremonies which began in the English Guilds of long ago. According to legend, a group of caring people assured that orphans and peasants received proper burial. Countrymen thought this quite odd, hence the name "Odd Fellows."
One of our latest expansions is our award winning Mariposa Gardens. It is a peaceful garden where families are able to place their loved ones' cremated remains. When it comes to deciding where to place the remains the families have many choices. There are family estates, creek side boulder estates, granite monument niches, and the Spanish fountain plaza.
Santa Cruz Memorial - Mission Chapel was opened in 1990, in response to many, many requests from the community to simplify funeral arrangements by having a single place to handle all arrangements, including burial and cremation arrangements.
From its opening Santa Cruz area residents have appreciated the convenience of a single location and the care and comfort provided by a staff of caring individuals and organization with over 150 years of service to the community of Santa Cruz. The Mission Chapel has a small private Hillside Chapel located across the street from our offices for 20-25 people with refreshments area. In addition, the Hillside Chapel also is home of the world famous life size Last Supper Sculpture, a true piece of Santa Cruz history. There is a reception area on site where families can meet those attending services and provide refreshments, a less formal space to share memories.
Oakwood Memorial Park was founded in 1908 by a group of ministers representing 12 different churches. The I.O.O.F. Lodge purchased Oakwood Park in 1947 when the owners could no longer afford to operate and maintain the cemetery. This park is located in the northern Live Oak area behind Dominican Hospital of Santa Cruz where it is blessed with an unsurpassed natural beauty filled with Magnolia trees and sunny hillsides. We also pride ourselves on being non-denominational and allowing all religions to be buried at our park.
Oakwood Memorial Chapel was opened in 1994, again responding to the community, we opened a full funeral home on the grounds of Oakwood Memorial Park. The Oakwood "Crystal Chapel" was designed with a contemporary style with its translucent ceiling and glass walls provides families a unique and stunning environment in which to conduct services. The chapel can accommodate 170 seated guests.In addition there is an indoor/outdoor reception area on site where families can meet those attending services and provide refreshments, a less formal space to share memories.
Garden of Memories cemetery located in Salinas, California. Garden of Memories facilities include a community mausoleum, columbarium, crematory and lawn interment sites. The cemetery has been providing dignified and compassionate care to Salinas area families for over 150 years. Garden of Memories is the final resting place of one of America's best loved authors, John Steinbeck. A Pulitzer Prize winner in 1940, for Grapes of Wrath, a story of a depression-era Oklahoma family looking for the promised land in California is considered one of the greatest works of American Literature. In 1962, Steinbeck won the Nobel Prize for his "realistic and imaginative writing, combining as it does sympathetic humor and keen social perception." Other major works of Steinbeck include Of Mice and Men, East of Eden, Cannery Row, Travels With Charley.

Since Santa Cruz Memorial's inception we have dedicated ourselves to supporting local organizations benefiting both the young and the aged, fulfilling our commitment to improving the local quality of life. We care about the community we live in and we show it by supporting the organizations that enrich and nurture our lives.
Some of the groups that we have helped include:
American Diabetes
Camp Opportunity
Good Shepherd School
Helping Hands
Hospice Caring Project
New Life Community Center
Pool of Dreams
Santa Cruz High School
Santa Cruz Art League
Three Links Youth Camp
Arthritis Foundation
Cabrillo College
Parents Center
Soroptmist
First Harvest
Valley Churches United
Boys and Girls Club
Goodwill
Harbor High School
Holidaisy
McPherson Center for Art & History
Omega Nu
Rebekah Children's Home
Santa Cruz Symphony
Saratoga Retirement Community
Soquel High
The Last Supper
Soroptomists
Vietnam Combat Vets
Santa Cruz Rotary Foundation
Dientes
Coastal Watershed