Recommend P.J.'s obituary to your friends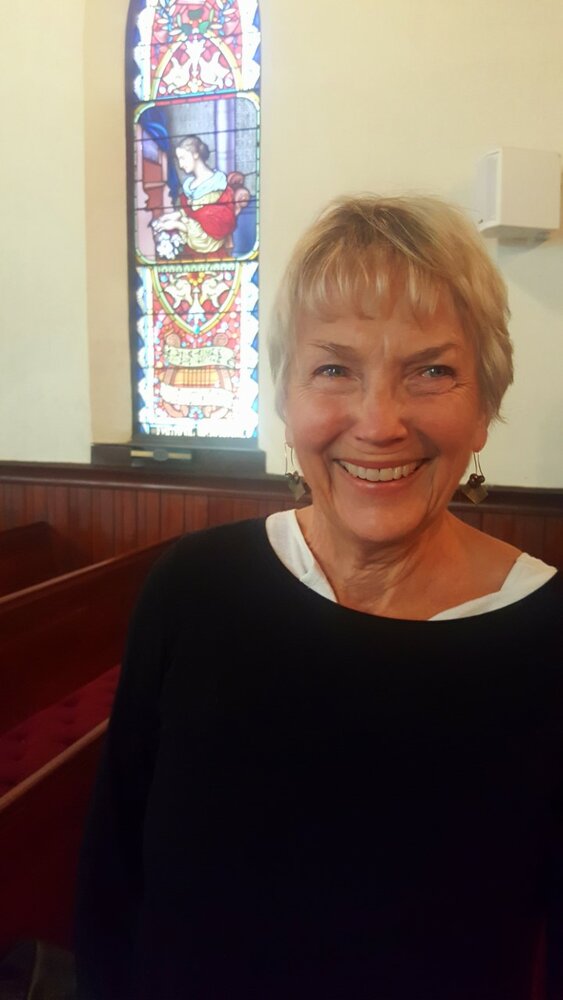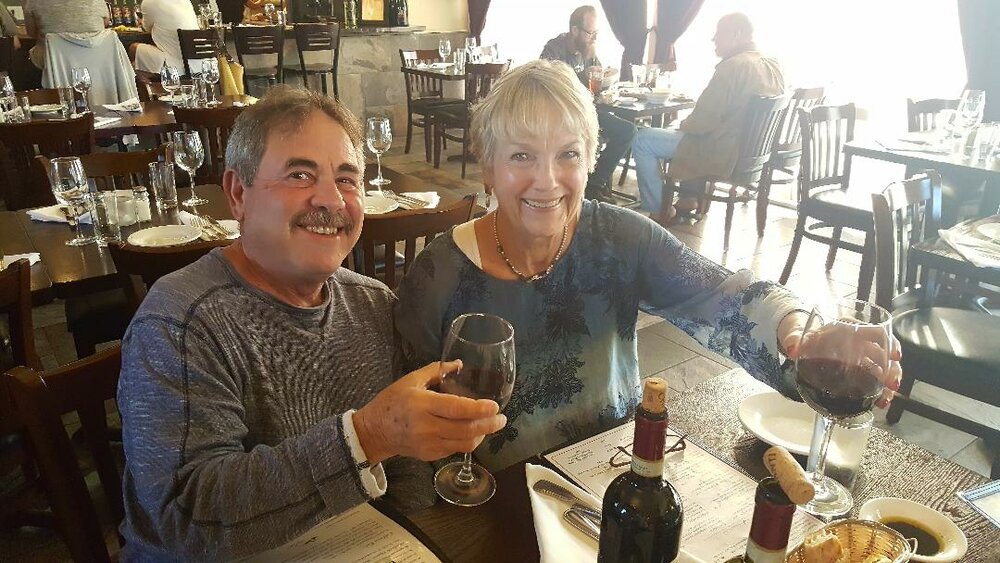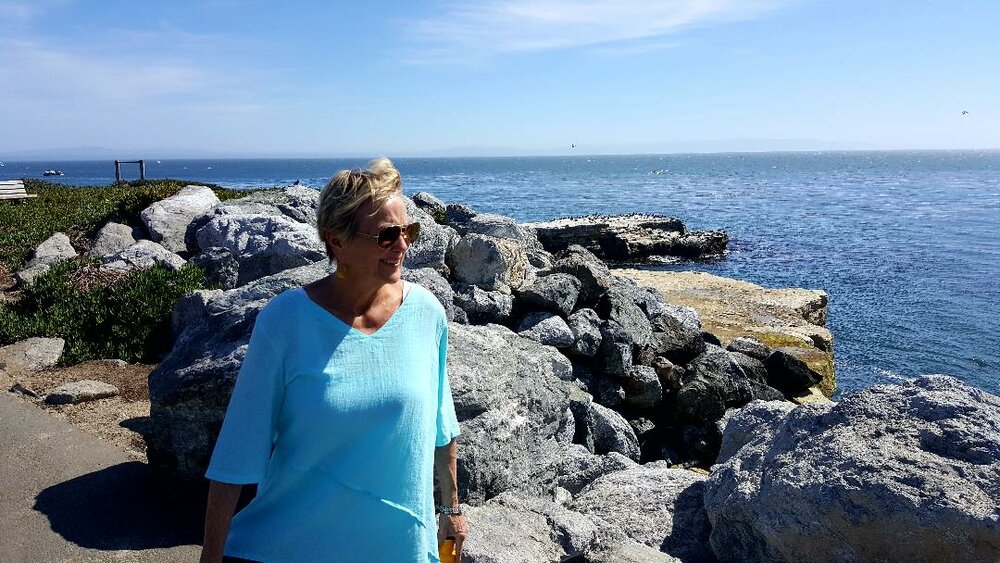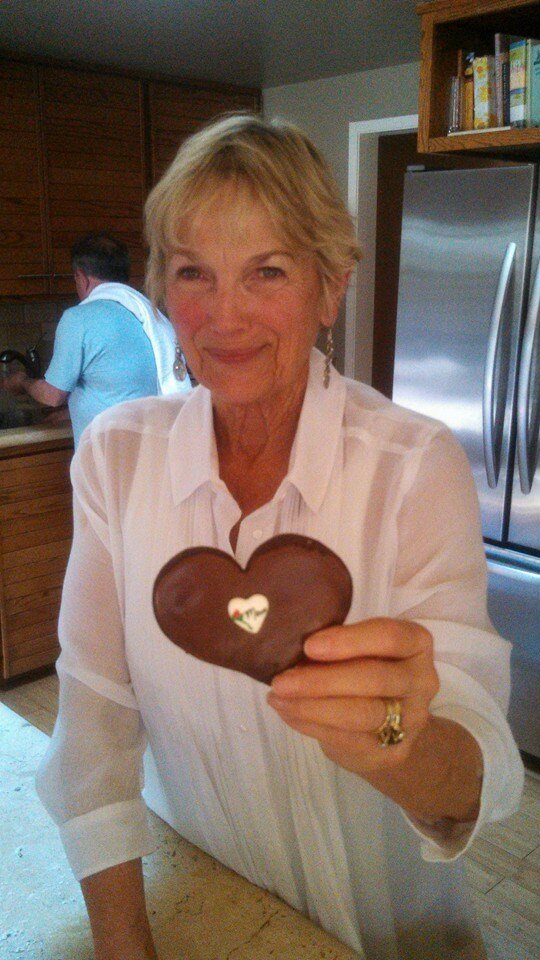 Obituary of P.J. Machado-Silvestro
Please share a memory of P.J. to include in a keepsake book for family and friends.
Our mom, "P.J.," was born on September 17th, 1943 in Glendale, California, the first daughter of Geraldine "Gerry" and George Johnson. From the stories we've heard over the years, her father was quite the renaissance man. He held a pilot's license, built the family home, and he loved to fish and spend time outdoors. Lake Mead was a favorite spot of theirs, and P.J. and her sister Peggy spent many happy summers growing up there. They were a close-knit, loving family, and George's elegant wife and their two girls were his pride and joy. Our mom was so much like her parents! Smart, talented, classy, personable, affectionate, optimistic and above all, determined. Loved flowers. Loved good food. Loved music. Loved classic movies. Oh, and did I mention she met Marlon Brando somewhere along the way…? When my mom approached graduation from Glendale High School, her father asked if she was going to be a teacher or a nurse. (Yes, those were the only two choices she was given!) You all know by now what her answer was. She set off for Cal-Poly to get her teaching credential, met our dad Marshall there in 1962, then graduated with a degree in English and married him the same year, 1965. They moved to Tucson, Arizona shortly after that, so my dad could work on getting his Master's Degree. I came along in 1967, and my brother Rob in 1968. She was doing some assistant teaching to gain experience in the education field as well, but I'm not sure where she found the time! My mom was like that. One of those super-women you read about who manage to juggle everything. But, around that time, life brought on a set of unexpected challenges and things didn't work out for my mom and dad. She decided to go back to California. Her sister Peggy and her niece Julie had settled in Fresno, so that's where we landed too. My dad's parents also lived in Tranquillity, so having family in the area made it easier for her and more fun for us. In the 1970's and 1980's mom established herself in the Fresno Unified School System, working at Lincoln Elementary, Tioga Middle School and Edison Computech. She obtained her Master's Degree in Guidance Counseling at this time, and my brother and I remember spending many evenings at our aunt's house since she was working full time, going to school, and, coaching my soccer team, the Eaton Chicks. (Again, doing the superwoman thing!) I was always impressed with her strength, tenacity and time-management skills. She did also find time for fun though, traveling with a close circle of friends to places like New York, Miami and Puerto Vallarta, and, in the winter, cross-country skiing in the Sierra Nevada Mountains. Luckily, she only took my brother and I once. It wasn't our thing. Oh yeah, then there was the time she took us for a weekend in San Francisco, and we threw snacks out the window of the St. Francis Hotel to the pigeons in Union Square. She was not amused. I don't think she ever took us back there either. We were quite the handful! She was probably relieved when she packed us up and sent us off to Tennessee to see our dad and step-mom for two weeks every summer. I'm quite sure she needed the break. Being a single mom is not easy, but like everything else she did, she did it well. The 1990's found her working as a Guidance Counselor, both at Fresno High and McLane High, and it was during that time she met Frank, the Assistant Principal at McLane High School, at a blood drive being held at one of the school sites. They had an instant connection and eventually married in 1995. They kept a lovely house together, one that was always immaculate (they were both Virgos after all!) and always filled with yummy food. Frank loved to cook for mom, and she loved their dinners together. He sent me this excerpt today from the C.S. Lewis book, "A Grief Observed", since he thought of mom when he read the comment the author wrote about his wife. I thought it was perfect for her too. "Her palate for all the joys of sense and intellect and spirit was fresh and unspoiled…she liked more things and liked them more than anyone I have known." So the mid-nineties found us all nesting (I had married Julian's dad the year before mom married Frank), but Rob hadn't found "the one" quite yet. In a bold (yet not too surprising move) mom decided to take matters into her own hands. She had a smart and pretty colleague named Laura that was around my brothers' age, so at one of their district meetings she slipped her a note. "Would you like to meet my son?" it said hopefully. She went on to describe him a bit. Laura agreed and they eventually met on a blind date. Moms' intuition proved to be spot-on. Rob and Laura fell in love and were married in the year 2000. The next decade saw more career advancements for mom, and for Frank. He became the Principal of McLane High, and she became the Guidance Coordinator and Project Manager for the District Office, Secondary Division, and completed post-graduate work at Fresno State, Pacific University and Stanford University. She was also very interested in bolstering her favorite non-profit organizations, and helped with fund-raising for Valley Public Radio (we have vivid memories of hearing NPR news and jazz coming from the digital clock-radio in her room every morning), and she volunteered with the Central Sierra Historical Society, the Fresno Junior Soccer League and the Monterey Bay Aquarium. And, being interested in the ongoing safety of the Fresno Community at-large, she became a founding member and eventually the President of Crime Stoppers. It wasn't all work and no play though! She still loved the outdoors as her father had. One day she came home and announced to Frank very matter-of-factly that she had found a cabin in Shaver Lake, and that they were going to buy it. He was a bit incredulous, but her bright blue eyes and radiant smile were hard to resist. The next day he went up to see it, and they promptly made an offer. It was only a 55-minute drive from their home to their cabin, and Mom absolutely loved spending time there with Frank. They cooked, they read books, they played backgammon, they had wine and cheese, they even took pontoon boats out on the lake when we were visiting. I remember talking to her about the days they owned that cabin. Some of her happiest memories were there. We all loved it too. So yes, they adored the mountains, but they also loved the ocean. During their years in Fresno, they had often talked about moving to the coast when they both retired. When Rob and I were kids, we spent a lot of time with my aunt Nyla and cousin Richelle in Santa Cruz, and always had a great time with them. I promptly moved there after graduating from Fresno State, and they finally decided to make their own move in 2012. They sold their house in Fresno and their cabin in Shaver Lake, then bought their dream home in La Selva Beach (in Santa Cruz County) not too far from me. It was perfect, really. Single level, open, airy, lots of windows, clean and spacious, large yard. Just their style! We had many wonderful family dinners there, and I loved having them so close to me. But, one Saturday we were supposed to meet for lunch at Walnut Café and she didn't show up. There was another time that we were in the car together and she lost her way on a trip she had made many times before. I knew something was wrong. I won't go into all the heartbreaking details, but unbeknownst to us at the time, she was in the early stages of Alzheimer's Disease. My step-dad Frank did everything he absolutely could to help her, and, she was seen by the best physicians, but (as we all sadly know) there is still no cure for this disease. After she was diagnosed, Mom and I regularly spent time together on Sundays. We often went for long walks on the beach near their house in La Selva. She loved being near the water! We also attended services at Calvary Episcopal Church in Santa Cruz, and adored having lunch at all of our favorite restaurants afterwards together too. We carried on with this routine for months. Frank took care of her at home as long as he could, but as she struggled more and more it proved to be too difficult to safely keep her there. Their next move was to Chico in 2019, where Frank bought a house to be near his son and his family, and mom came to live at Amber Grove Place, a memory care community. It probably wouldn't surprise anyone to hear that she was quite popular there. She smiled often, loved to give hugs, and motored around the building like there was no tomorrow. Frank put a Fit Bit on her at one point and discovered she had walked 6 miles in one day! He also devotedly went there nearly every day, twice a day, to help her eat lunch and dinner. He often brought her some of her favorite treats too, like coffee ice cream and dark chocolate. Rob and I are so grateful, not only for Frank's devotion to mom living the best life she possibly could, but also for her loving caretakers for keeping mom safe and happy. We know she was in the best hands she could have been until the end of her life, on June 2nd, 2022. Frank's sister, Olivia, summed up our mom so perfectly. I share her message here. "P.J. was a beautiful person, inside and out. She brought her own sunshine everywhere she went. She made you look forward to seeing her, and it hurt to watch her leave." She was indeed filled with light and warmth, and remembering the way she laughed makes me smile. I do vividly remember though that she could also be quite direct when necessary. Those eyes, right?? My brother and I would know we had messed up without her even saying a word. She held herself and others to high standards, she lived with integrity, was respected by her colleagues and loyal to her friends. She was the real deal. Genuine and honest. We are all better for having known her. I would be remiss not to mention all of the messages I have received from her former students over the past few years. She truly made a difference in so many people's lives! She excelled at seeing the potential in her students, no matter what they may have thought about themselves. Thank you, from the bottom of my heart, for letting us know how much she meant to you. She was a force of nature and determined not to let anyone fail. Truly. She believed in all of you, and loved all of you. My mom P.J. is survived by her loving husband Frank, myself, my son Julian, my brother Rob and his wife Laura, their sons, Theodore and Owen, step-son Kyle, his wife Heather and their children, step-son Josh, his wife Jessica and their children. She is also survived by her nieces, Julie and Richelle (along with her husband Jim), sister-in-law Olivia and her son, brother-in-law Brian and his wife and children, cousins Joanne, Mary, Jim and Gard, cousins Marianne, Steve, Jane, Jim and Jerry, and all of their significant others and their children, along with other extended family members. She was pre-deceased by her parents, George and Geraldine Johnson, her sister Peggy Knutson, her grandparents Donald and Julia Dockeray and Findlay and Sophia Johnson, her grandson (my son) Alexandor Dinos, Aunt Phyllis Jameson, Uncle Frank Jameson, Aunt and Uncle Georgie and Clifford Johnson, along with her mother and father-in-law, Flora and Frank Sylvester, former sister-in-law, Nyla Noroyan, former mother and father-in-law, Dorothy and Frank Machado, and other beloved relatives. A Memorial Service for our mom will be held in Fresno in January 2023. Please check back on the Santa Cruz Memorial website for details. In the meantime, please go to a yoga class, make lemon bars or enjoy a glass of pinot and a hunk of brie in her honor. I know she will join you in spirit. Or, donations in her memory can be made to the Alzheimer's Association: https://www.alz.org/ or, to the Stanford Alzheimer's Disease Research Center: https://giving.stanford.edu/how-to-make-a-gift/ (Scroll down a bit, then click on the red rectangle to the right of the screen that says "Give online now", then click on the teal blue rectangle that says "Make a one-time gift", then in the "Direct your gift" drop-down boxes, please choose "Stanford Medicine", then "Other Stanford Designation", then in the "Other" box please type in the name "Dr. Maria Inmaculada Cobos Sillero-Pathology Department".) Thank you! or, to the school or scholarship fund of your choice. Thank you to all, and to all my love. Caryn P.S. Many years after she retired, mom wrote "I loved teaching." "I was so lucky!" So were we, mom. So were we.
To send flowers to the family or plant a tree in memory of P.J. Machado-Silvestro, please visit Tribute Store
Celebration of Life
11:00 am
Saturday, January 7, 2023
Pardini's
2257 West Shaw Avenue
Fresno, California, United States
Celebration of Life, luncheon to follow
Online Memory & Photo Sharing Event
Ongoing
Online Event
About this Event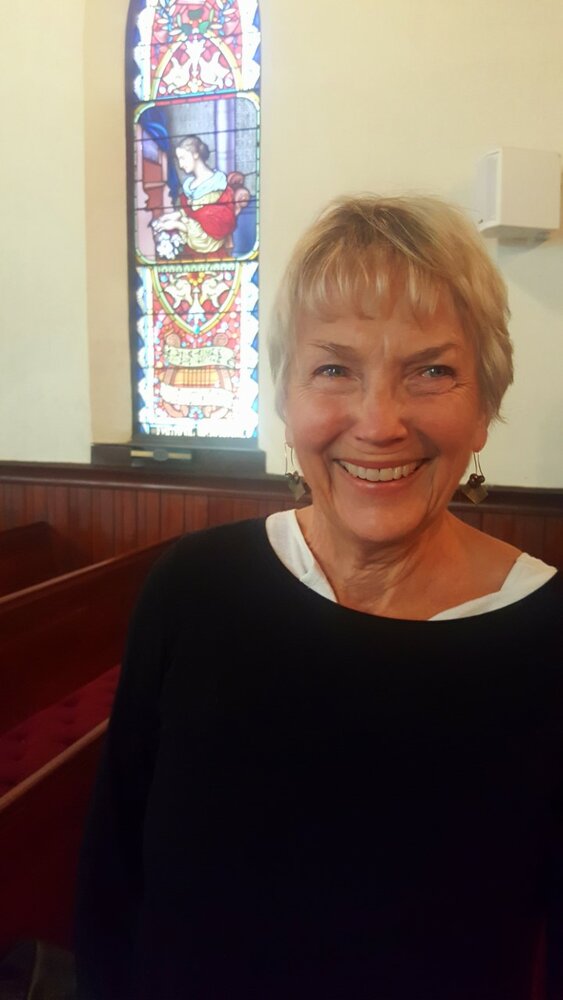 In Loving Memory
P.J. Machado-Silvestro
1943 - 2022
Look inside to read what others have shared
Family and friends are coming together online to create a special keepsake. Every memory left on the online obituary will be automatically included in this book.