Helping You Through Life's Changes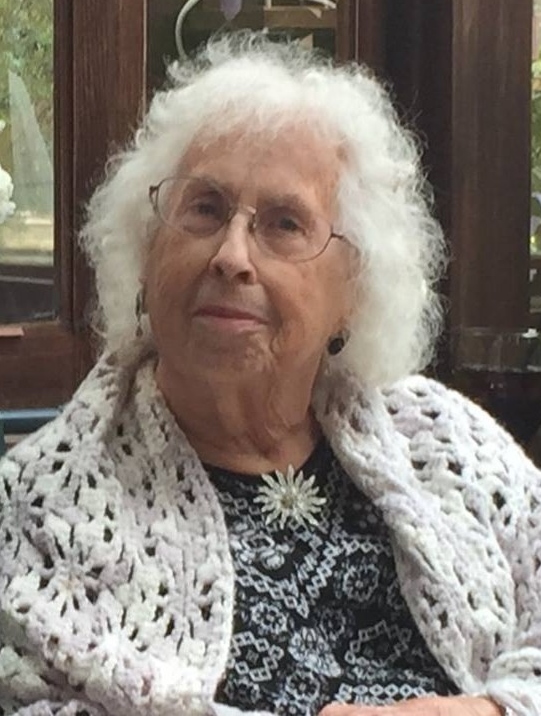 Obituary of Ruth Kathryn Dawkins
Ruth Kathryn Dawkins (Goodsell) passed away on September 11, 2019 at the age of 91 after a year long illness. She had much care and attention from the family in her last months. She was living at Aegis in Aptos and was under the care of Hospice. Her family is grateful for all the kindness and caring she was given by both. She was also grateful for her nursing care at Los Gatos Meadows. Her daughter Susan was at her side when she passed.
Ruth was born in Santa Ana, California on March 15, 1928. She and her younger brother Jerry spent their early life moving from town to town in southern California. Her father worked drilling oil wells and moved from job to job often. When she was 14 years old, the family settled in Bakersfield, CA where she attended and graduated from high school in 1945. In 1949, she graduated with a degree in Mathematics from San Jose State where she met her husband to be, Merritt Dawkins. They were wed in September 1949, right after graduation. She returned to college for her teaching credential which she obtained in 1950. She found she did not like classroom teaching and applied for a job at Ames Research, Moffett Field in Mountain View. She did mathematic calculations for the engineers there. When her first child was born she stayed home to raise her children, of whom she had six. In 1968, Ruth returned to work at the Department of Social Services for Santa Clara County and began a career as a social worker. She soon obtained her Master's Degree in Social Work from Fresno State University and continued to work as a Child Protective Services worker for 24 years until her retirement. In 1974, Ruth lost Merritt her husband, partner, and the love of her life to Cancer. Though bereft she bravely continued on with 5 children still to raise. She was a wonderful mother; she worked hard and was successful at all she tried to accomplish. She was an intelligent, kind, and down to earth person, liked by most who met her.
Ruth had many interests and participated in many activities throughout her life. She enjoyed her children and grandchildren and has stayed close to most of them. She was active at Skyland Church where she sang in the choir, taught Sunday school, acted as moderator and helped with the yearly Harvest Festival. After retirement she volunteered weekly at the Northern California Conference of the United Church of Christ. She also cooked breakfast at a homeless shelter once a week. She loved to read on a wide variety of subjects. She would exercise at her gym. She loved to knit and crochet. She travelled to the British Isles at least 4 times in her life and was very interested in her Scots and British ancestry. Most will remember her for her devotion to her cats.
Ruth lived with her family in the Santa Cruz Mountains from 1959 to 2005. She then moved to Los Gatos Meadows and was very happy there making many close friends and staying active. She played Bridge twice a week with her favorite partner Hap Thompson. She arranged the weekly vesper services. She sat on the food committee and continued to sing in two choirs.
Ruth is survived by her six children Kathryn Dawkins, Susan Dawkins (Bruce Clark), Lewis Dawkins, Bill Dawkins (Donna Harter), Libby Wilson (Scott) and James Dawkins. She also has 8 grandchildren Jeffrey Marshall, Devlin Clark, Kathryn Loeffler (Markus), Garrett Wilson (Katie Tribley) and Deirdre Wilson (Ryan Corley), Daniel Piber, Shannin Prather (Paul Gray), and Trentin Prather.
Ruth was preceeded in death by her husband Merritt H. Dawkins, her father William H. Goodsell, her mother Mattie A. Goodsell (Brown), an infant son Jeffrey Dawkins, her brother Gerald Goodsell, and a grandson Joel Piber.
Ruth's Memorial Service will be held at Skyland Community Church, 25100 Skyland Rd, Los Gatos, CA 95033 on Saturday September 28th at 2pm. It will be followed by a social hour with the family in the church hall.
In lieu of flowers, donations may be made to your favorite Animal rescue charity or a Feed the People program.
To send flowers to the family or plant a tree in memory of Ruth Dawkins, please visit Tribute Store
Memorial Service
2:00 pm
Saturday, September 28, 2019
Skyland Community Church
25100 Skyland Road
Los Gatos, California, United States