Helping You Through Life's Changes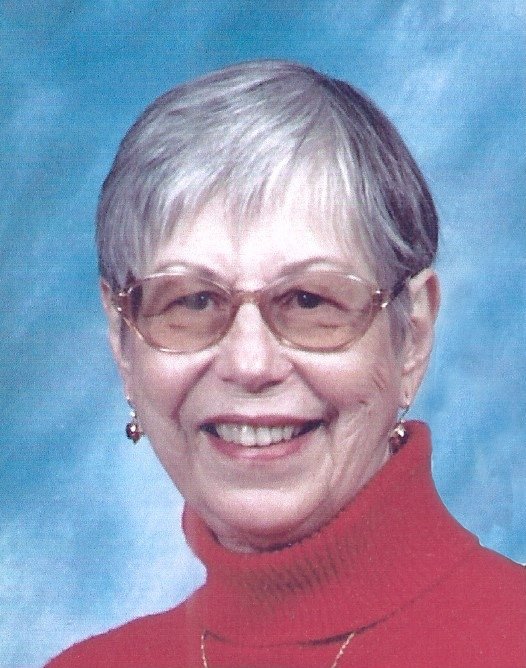 Obituary of Priscilla Ann Franklin
Priscilla Ann Franklin passed away July 28, 2019 at the age of 82 in Santa Cruz, California.
Priscilla was born January 29, 1937 to Mary (Kyncl) and Peter David Wendt in Kenosha, Wisconsin. Growing up, she was an avid reader and enjoyed spending time outdoors and with her large extended Czech family. After graduating from Bradford High School in Kenosha in 1954, she attended St. Luke's School of Nursing in Racine, Wisconsin, which was one of the happiest times of her life, and a time during which she made several lifelong friends. Upon graduation she worked as a nurse in Chicago and then in St. Louis where she met her first husband, Dr. Anthony Gottlieb, MD.
Following their marriage in 1961, the pair settled in Cincinnati, Ohio where they welcomed their first daughter, Karin, in the year 1963. In 1965, the family moved to Yokohama, Japan, where Tony was stationed as a doctor at a military hospital during the Vietnam War. Priscilla loved exploring this exotic and beautiful country, learned to cook many delicious Japanese dishes, and immersed herself in Japanese customs and culture. Mementos of Japan could be found in Priscilla's homes for the rest of her life. In 1966, the couple celebrated the arrival of their second daughter, Stacey, before leaving Japan and settling in Denver, Colorado.
Priscilla quickly and enthusiastically adapted to her new home: learning its history; hiking and skiing the Rocky Mountains; playing tennis; loving the music of John Denver; and exploring Colorado's many charming small towns such as Idaho Springs, Georgetown, and Central City. Priscilla was an avid fan of many types of music including folk, pop, country, and opera. She saw many operas during her lifetime, and was particularly fond of her many trips to see the Santa Fe Opera in New Mexico; while many parents were listening to elevator music, Priscilla was the "cool mom" who played The Eagles and Neil Young, something deeply appreciated by her teen daughters.
Priscilla raised her daughters in Denver, and following her divorce, returned to her nursing career. She worked as a nurse for 25 years at various Colorado hospitals in and near her hometown, including General Rose, Swedish, Porter's, St. Luke's, and St. Joseph's. She always liked the general medicine floors best, and her most famous patient was Broncos quarterback Craig Morton. Later on, she used her nursing degree to work at the Aspen Siesta nursing home, and as a home-visit nurse.
In 1981, Priscilla married her second husband, Dr. Cecil Franklin, PhD, a professor of Theology at Denver University. Priscilla and Cecil enjoyed playing bridge, trying new restaurants, discussing religion, and socializing with friends. Together, they traveled to Europe, Africa, and around the United States. One of their greatest shared joys was a devotion to their Episcopal faith, and participation in church activities including choir, fellowship dinners, and Cursillo. The couple enjoyed a long and happy marriage until Cecil's death in 2016 from Alzheimer's Disease.
Priscilla had an adventurous, fearless, and restless nature which led her to seek out new experiences and new people; boredom was her enemy. When she wasn't exploring a new Colorado town, taking a class, seeing a new theater production, or meeting new people, she would seek adventure through her life-long and voracious appetite for books. There was never a time when she wasn't in the middle of at least one book.
Of all the accomplishments in her life, there is no question that the greatest and most precious to Priscilla was her sobriety. She struggled many years with both depression and alcoholism, but was finally able to overcome these very difficult problems and maintain her sobriety for over 30 years until her death. She also worked hard to help many others grappling with alcoholism. She loved to refer to herself as a "tough old broad" which she was; she didn't suffer fools or excuses. For those of you who knew her in AA, she would call you her brothers and sisters, she would thank you for your support, and most of all wish you continued sobriety and happiness.
Priscilla is survived by her brother Robert Wendt of Wisconsin, her daughters Karin Clift (Bruce) of California and Stacey Gottlieb (Rick) of Denver, and three grandchildren: Rachel Clift, Joe Gottlieb, and Felix Gottlieb.
Donations in her honor can be made to any addiction treatment program, mental health program, or opera foundation.
To send flowers to the family or plant a tree in memory of Priscilla Franklin, please visit Tribute Store
Memorial Service
2:00 pm - 3:00 pm
Saturday, September 21, 2019
St. Timothy's Episcopal Church
1401 E Dry Creek Road
Littleton, Colorado, United States
303-794-1565
Memorial Service