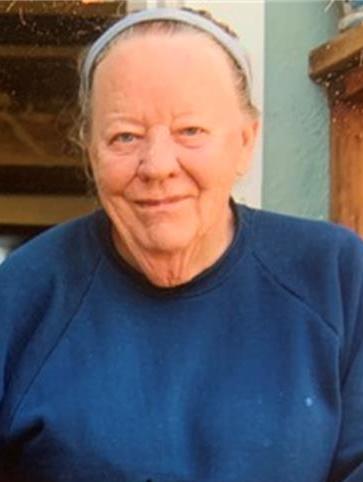 Louise M "Cookie" Cook
Louise M Cook, 78 of La Selva Beach, CA, passed away Sept 1, 2019 with her family by her side. She was the second child born to Harold and Clara Miller on 7/9/1941 in Wichita, Kansas. Raised on a farm in the Midwest with 5 siblings made her a "can do", "do it yourself' all American girl! She left home to pursue an education in nursing. Attended William Newton Memorial Hospital School of Nursing and graduated in 1963. She also met and married George Robert Cook the same year and they traveled together to San Jose, Ca. There she worked at O'Conner Hospital and began to raise her family. The marriage dissolved after a few years and she moved her family to La Selva Beach in 1980. She settled into a career at Dominican Hospital and dedicated her spare time to raising her 3 children. Working at Dominican Hospital for 25 years, fondly known as Cookie, she retired in 2007 as Surgical Charge Nurse of OR.
While raising her family through times of anguish, pressure, sorrow and pain, she faced it all with patience, understanding and love. She took care of her family and others before herself. She was a loving and caring person that continued to give even when she was overlooked or taken for granted.
Throughout the years she enriched her family and friends with a dry and quick sense of humor, blessed her family with her devotion and instilled in them morals and common sense (a lost trait). Allowing us to make mistakes (which we definitely did) and learn by them. She laughed with us, cried with and congratulated us in our trials and triumphs. Her bright Blue eyes could tell us what she was thinking, good or bad, without a word spoken. It was the true motherly thing. She loved gardening, flowers, reading and most of all her family. Especially her grandchildren, who she loved to cuddle, watch grow and remind them to 'stop running in the house – you're hurting the floor'. She was the best mother, grandma and friend we could ask for! She is missed but will never be forgotten!
She is survived by her loving children, daughter Marnie Cook and son in law Mike Altieri of La Selva Beach, daughter Zayne Fassio of Santa Cruz, son Ryo Cook of Oregon and 3 precious grandchildren Michael Altieri, Reese Logan and Riley Cook. Brothers Gene Miller of Minnesota and Eddie Miller of Missouri along with many in laws, nieces and nephews. She is preceded in death by her loving parents, brother Charles Miller and sisters Trudy Miller and Marilyn Newlon.
Private services will be held at a later date.
In lieu of flowers please consider donating to the California Sea Otters.
We love you mom – momma – grandma.....143!