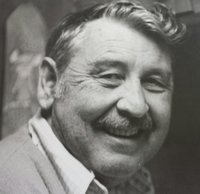 James "Jim" Birch
James T. Birch (Jim) took his first breath in San Francisco and his last in Felton, CA. At the age of three, his family moved to Salinas, CA. Jim attended Lincoln Elementary School, Washington Junior High, and Salinas High School, graduating in 1947, and obtained an AA degree at Hartnell College. He also became an Eagle Scout and lettered in three sports. During WWII, he and his father watched for Japanese aircraft on top of the bank building at the corner of Main and Alisal Streets. His parents, James and Lucille (Tassett) Birch, also had a daughter, Joyce (Birch) Purrier, who preceded Jim in death.
He met his wife Rosemary (Lee) in high school and wrote in her yearbook: "To a girl I'd like to get to know better." They were married for 65 years. She died in 2016. Together, they raised four children. Jim is survived by his daughters Kathleen Sherman (husband Dan and daughter Katie), Luanne Oleas (husband Paul and daughter Natalie), and son William (Bill) Birch (daughter Carlie Rae Birch.) His son Randy Birch died in 2015. Dear friends Stephanie Alger, Bill Bredl, and Meño Canefe will also greatly miss him.
Professionally, Jim worked for title insurance companies in both Salinas and Santa Cruz. He was a well-respected title officer, full of great stories about the Spanish land grants and pieces of property in Monterey and Santa Cruz counties. For many years he was active in his children's school's PTA and Y-Indian Guides; and the Salinas Traffic Safety Commission, Jaycees, The Elks, and S.I.R.S. In 1975, Jim and his family moved to Felton in the Santa Cruz Mountains after spending many summer vacations there.
When not working or tending his garden, Jim's passions included golfing, fishing, and watching sports. He was a diehard Giants fan (even before they won the Series) and a 49er faithful, even in the lean years. He also followed the Warriors. He never left the house without a baseball cap from one of his teams. He was a good cook too, who used every dish in the house, but never a recipe.
Despite health problems the last few years, he lived a full, long life and created many fond memories traveling with the Salinas Trailer Club or riding motorcycles with his wife as members of the Salinas Ramblers. He was a swell guy with a quick wit, a keen mind, and a big heart. He had a love/hate relationship with technology but indulged in it more than most people his age.
At his request, a celebration of life bar-be-que will take place from noon – 3:00 pm on October 19, 2019 at Henry Cowell State Park in Felton, CA. The family would like to thank the Visiting Angels of Scotts Valley for their compassionate caregiving, especially Sersi Throop.