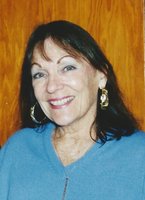 Charlene Paton Hyde
April 20, 1930 ~ December 9, 2018
Charlene Ryder was born in San Diego to Charles and Molly Ryder and grew up in Point Loma with her two sisters, Alison and Diane. After graduating from Point Loma High, Charlene attended Santa Barbara City College. While at a dance on Coronado Island in 1950 she met her future husband, Jim Hyde, who was a Navy pilot stationed in San Diego. They were married the following year on March 3, 1951. Charlene and Jim raised their three children, Chuck, Shannon and Bob while moving from California to New York and then back to California, settling in Saratoga. They moved to Santa Cruz in 1987 and enjoyed their retirement touring in their RV and spending time with their growing family and many friends.
Charlene was the life of the party and she loved to listen to music, dance and socialize. She enjoyed the beach and the happy hours at local haunts, but her greatest joy came from her family. She was a loving and generous matriarch who was very proud of her children and grandchildren.
Charlene was preceded in death by her husband Jim in 1996. She will be dearly missed by her family Chuck and Lisa Hyde, Shannon and Kit Tack, Bob and Sherri Hyde and her grandchildren Griffin (Brieann) and Jacy Hyde, Samantha and Shane Tack and Jamie, Jake and Jeremy Hyde. She is also survived by her sisters, Alison Campion of Chico and Diane Ellis of Carmel Valley along with her many nieces and nephews.
In lieu of flowers, donations may be made to the Leukemia and Lymphoma Society.